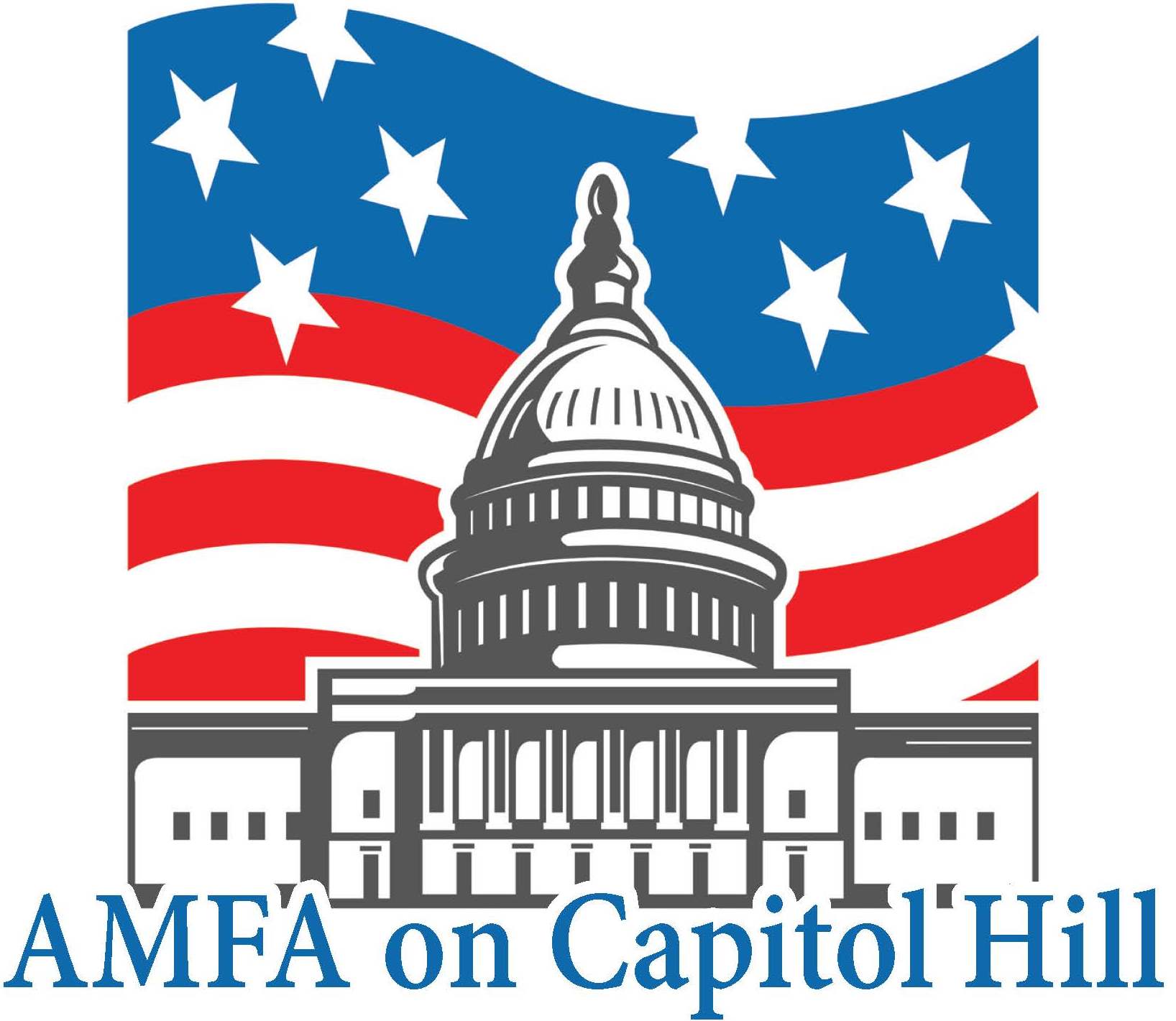 AMFA's mission is to raise the standards and increase recognition of the aircraft maintenance technician and related class and craft. One of the ways we accomplish this goal is to represent the craft before the U.S. House of Representatives, the U.S. Senate, and the Administration through precise, targeted, and proven methods. AMFA is actively engaged in legislation affecting our craft, such as the outsourcing of maintenance, craft qualifications, and workforce development amongst other issues.
As the only craft-specific labor group in the U.S., AMFA strives to ensure the technician's voice is heard at the highest levels of government and industry. We accomplish this by participating in the advisory committees of the Federal Aviation Administration (FAA) and Transportation Security Agency (TSA), where stakeholders gather to discuss and advise regulators on the most important issues facing aviation.
Please click the below link to read our legislative updates:
Presidential Message on Aviation Maintenance Technician Day
May 24, 2019 -- Each day, millions of Americans rely on our Nation's strong aviation infrastructure to travel and do business. On Aviation Maintenance Technician Day, we acknowledge the thousands of hardworking men and women who help ensure the safety, security, and reliability of the aviation industry.

Industry Support for Aviation Funding Stability Act of 2019 (H.R. 1108)
February 12, 2019 -- We write today to convey our strong support for the Aviation Funding Stability Act of 2019 (H.R. 1108) which would authorize the Federal Aviation Administration (FAA) to draw from the Airport and Airway Trust Fund (AATF) in the event of a government shutdown. During the recent shutdown, air traffic controllers and other aviation safety professionals were forced to work without pay and thousands of others were furloughed.

Memo: Important FAA Legislation Signed Into Law
October 8, 2018 -- Last week was a busy one in Washington, DC. In addition to the Senate confirmation of a Supreme Court Justice, important legislation passed that directly affects our craft. After years of discussion and a few whirlwind weeks of negotiating a compromise behind closed doors, the House and Senate both passed a FAA Reauthorization Bill, which the President signed into law Friday afternoon, October 5, 2018. Contained within the bill's 1,200 pages, the most important provision is authorizing the agency for five years.

FAA Reauthorization & Disaster Program Reforms Signed into Law
October 5, 2018 -- Today, the President signed into law a measure (H.R. 302) that includes a major five-year reauthorization of the Federal Aviation Administration (FAA), as well as a package of federal disaster program reforms that will save lives and reduce the growing cost impacts of disasters of all types.

Press Release: DeFazio, Larsen Letter to Secretary Chao Expressing "Serious Concerns" of FAA oversight of Foreign Repair Stations
July 3, 2018 -- Aircraft Mechanics Fraternal Association (AMFA) National Director Bret Oestreich, released the following statement: "Last week House Committee on Transportation and Infrastructure Ranking Member Peter DeFazio and Subcommittee on Aviation Ranking Member Rick Larsen sent a letter to Secretary of Transportation Elaine Chao expressing 'serious concerns' of the Federal Aviation Administration's oversight of foreign repair stations. Specifically, Mr. DeFazio and Mr. Larsen called attention to the FAA's continued 'failure' to finalize a rule requiring workers to be screened for alcohol and controlled substances at FAA certificated foreign repair stations – implementing the same safety standard the U.S. workforce adheres to.
Download:

DeFazio_Larsen_Ltr_to_Sec_Chao_20180628.pdf
Press Release: AMFA Supports Aircraft Maintenance Outsourcing Disclosure Act
June 12, 2018 -- The Aircraft Mechanics Fraternal Association (AMFA) supports the recently introduced legislation by Senator Claire McCaskill (MO) and the companion legislation introduced by Representative John Garamendi (CA-03) which raises awareness for the dangerous trend of outsourcing aircraft maintenance to foreign repair stations.

Special Legislative Update: Meeting at the White House
November 21, 2017 -- The White House recently requested a meeting with the Aircraft Mechanics Fraternal Association (AMFA) to discuss foreign outsourcing.  Yesterday, AMFA's legislative affairs team -- Justin Madden, Legislative Affairs Director and Commonwealth Strategic Partners -- and I met with a representative of the White House Domestic Policy Council in Washington, D.C.

Press Release: AMFA Opposes DOT Approval of NAI Foreign Air Carrier Permit
December 7, 2016 – The Aircraft Mechanics Fraternal Association (AMFA) is opposed to the recent decision by the U.S. Department of Transportation (DOT) to approve a foreign air carrier permit to Norwegian Air International (NAI). AMFA National Director, Bret Oestreich, stated, "Since 2014, AMFA has consistently opposed NAI's application to operate routes between the U.S. and Europe. The U.S. Department of Transportation decision to approve this permit is another blow to the U.S. aviation workforce. NAI's 'flag of convenience' is an outright attempt to circumvent the US-EU Open Skies Agreement which was established to protect the men and women working in the U.S. aviation industry."

FAA Reform Bill Addresses Security Gaps
Last October, a Russian plane carrying 224 men, women, and children crashed in the Sinai Peninsula of Egypt. All 224 people on board were killed. It is now suspected that an aircraft maintenance technician from EgyptAir planted the bomb on the plane. While many of the details surrounding this incident remain unclear, the fact that an aircraft maintenance technician could be involved should horrify all of us. The men and women I represent are fully committed to the safety and security of the passengers and planes we service. Our motto, "Safety in the air begins with quality maintenance on the ground," underscores our commitment to the American flying public.

Press Release: At AMFA's Urging, Congressmen Request Drug Testing on Foreign Repair Stations in FAA Reauth
Louie Key, National Director of the Aircraft Mechanics Fraternal Association, released the following statement: AMFA applauds Congressman Ryan Costello, Congressman Dan Lipinski, and Congressman Lou Barletta's leadership in requesting House Transportation and Infrastructure Committee Chairman Bill Shuster and Ranking Member Peter DeFazio to include a mandatory drug and alcohol testing policy of foreign repair station mechanics in the upcoming FAA reauthorization.

AMFA Visits Washington DC to Discuss Our Craft's Issues
The National Director and National Secretary/Treasurer met with various Congressman and a Senator to discuss our legislative agenda and how Congress can help AMFA achieve our craft's legislative goals. With the FAA Reauthorization Bill process beginning in earnest soon, Louie Key and Justin Madden were able to convey AMFA's position and urge our elected representatives to take action on our issues.

AMFA Joins the Battle Against Norwegian Air International's Application for a Foreign Air Carrier Permit
The Association has joined the fight against the foreign air carrier permit of Norwegian Airlines International (NAI). Our hope is that the Secretary Foxx will recognize the arguments that we've made, which echo the opposition of our industry and labor colleagues both domestically and within the European Union, and send NAI back to the drawing board to craft a business plan that doesn't undermine established international rules and obligations, particularly those involving labor.

AMFA Comment to FAA Regarding Foreign Repair Station Drug Testing Requirements
The Aircraft Mechanics Fraternal Association (AMFA) appreciates the opportunity to provide comment on the FAA advance notice of proposed rulemaking. AMFA supports the FAA effort to implement drug and alcohol testing requirements on foreign repair station employees. AMFA further supports a drug and alcohol testing framework that imposes equal standards on both foreign and domestic aircraft maintenance technicians. AMFA is the only craft specific, independent aviation union that represents over 3,000 aircraft maintenance technicians and related support personnel at Alaska Airlines and Southwest Airlines as well as advocates on behalf of our craft.

Page Last Updated: Jul 24, 2019 (08:25:00)